Thank you for being a valued Furniture Row and Denver Mattress customer.
Dear Valued Customers,

During this difficult time, our thoughts continue to be with all those who are affected by the rapid development of the Coronavirus (COVID-19). There is nothing more important than the health and well-being of our customers, employees, family, and friends. With that in mind, we would like to let you know about the steps we have taken to protect both our customers and our employees.

Furniture and mattresses are an essential part of life, especially for those who are planning to stay home for an extended period of time. Because of this, it is our intention to keep stores open unless directed to close by local or state governments. To ensure the continued safety of our customers and employees, we are regularly monitoring developments in the communities surrounding each of our stores, and we are diligently following all of the health and safety guidelines provided by public health agencies. Please also remember that if visiting our stores is not an option, our online shopping experience is available 24/7 with free local drop-off delivery in many of the regions our stores are located in. More information about our updated delivery procedures can be found in the "Deliveries to your Home" section below.
---
Shopping at Denver Mattress
For your safety, our stores will be opening with the following CDC guidelines and procedures in place: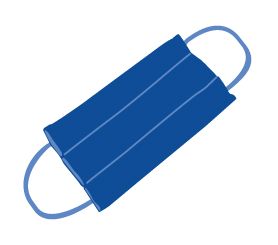 We ask that you kindly use masks at all times when in our stores, if you do not have a mask or face cover, we would be happy to provide one for you if you let us know ahead of your visit or upon entering the store. All staff will be required to wear masks at all times.
We will maintain 6 feet of distance between all employees and customers during your shopping experience. We may limit the amount of customers in the store at any given time when necessary to maintain safe social distancing.

Some stores may require an appointment be made before shopping. This will be indicated on our closures page along with a link to make an appointment with a team member.
We will be monitoring employees' temperatures upon their arrival to work. If any team member registers a fever, they will be sent home immediately.
Every surface in the store will be sanitized after each use. All of our stores have plenty of hand sanitizer for customer and employee use.
100% contactless payment solution when you are ready to check out.
We will continue to offer store to door delivery with no home entry as well as curbside/no-contact pickup.
Denver Mattress Factory
The factory is using disinfectant on all surfaces that will be used to produce surgical masks or mattresses. The seamstresses will be wearing gloves and masks as well. To get more information about purchasing face masks or hospital mattresses please email hospitality@furniturerow.com or call us at 866-269-9568


Shopping at Furniture Row
Furniture Row locations are beginning to open around the country with most of the above procedures that Denver Mattress has implemented. Please visit the Furniture Row COVID-19 Response Page to learn more about the CDC guidelines being observed in stores.
Deliveries to your home
We are keeping our delivery network running from many of our store locations across the country to ensure our customers will continue to receive purchases during this time. Because of concerns regarding the spread of the virus, we are currently only offering store to door deliveries.

Our drivers will drop off your purchase at your door, on your porch, or in your garage without stepping foot into your home. Furthermore, our delivery drivers have been equipped with latex & nylon gloves, hand sanitizers, and sanitizing wipes/spray to use on all touched surfaces.

For more information on pick-up or delivery in your area, and for an undated list of store closures & openings:
Thank you again for your business. We look forward to providing you with an excellent shopping experience.
Thank you again for your business. We look forward to providing you with an excellent shopping experience.